Make the Most of Your Investment
with Butch Springer, CCIM... Your Commercial Real Estate Authority!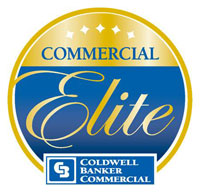 - Butch Springer, CCIM Ranks Among the Top 6 Percent of Commercial Real Estate Brokers in the Nation
- Additionally in 2015, CBC Metro Brokers ranked in the top 15 in the world as a Coldwell Banker Elite office and the #1 Coldwell Banker Commercial office in Georgia.
EXPERTISE, GUIDANCE AND EXPERIENCE
For nearly two decades, Butch Springer, CCIM has been a leader in South Metro Atlanta real estate. Quite simply, he's set the bar in every facet of the industry. And to residents and investors throughout the area, he's most definitely a familiar authority when it comes to your commercial and/or investment property needs.
Whether you're a first time investor or a seasoned buyer of commercial properties wishing to build on an existing portfolio, Butch is the nationally recognized, cutting-edge professional who can help you meet those goals. Butch offers the expertise, guidance and experience you need to find the ideal investment and/or commercial property.