Make the Most of Your Investment
with Butch Springer, CCIM... Your Commercial Real Estate Authority!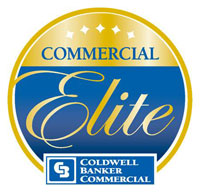 - Butch Springer, CCIM Ranks Among the Top 6 Percent of Commercial Real Estate Brokers in the Nation
- Additionally in 2015, CBC Metro Brokers ranked in the top 15 in the world as a Coldwell Banker Elite office and the #1 Coldwell Banker Commercial office in Georgia.
For Butch Springer, there's only one perspective that matters...
yours!
In what seems like a lifetime ago, Butch Springer was growing up on his family's farm, busy forging his character and being shaped into the man (and the professional) he would become. Through plenty of blood, sweat and tears, he helped build a virtual dynasty of prize-winning show horses. The Springer family name is still synonymous with the words Champion American Quarter Horses.